Van Agen Sod Harvesting Technology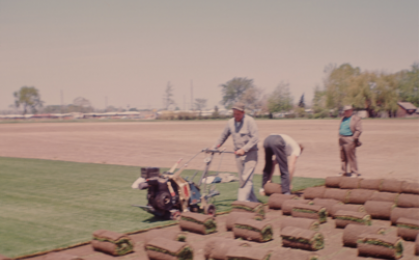 The Van Agens' using a walk behind sod cutter circa 1950's. This was considered "cutting edge" technology at that time.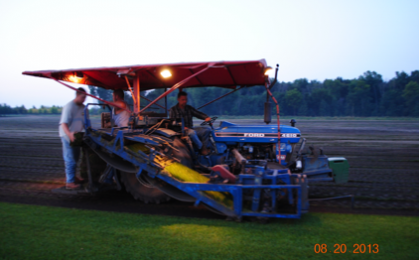 The next technological advances were sod harvesters attached to tractors. This is a three man job requiring one driver and two men on the back to stack the sod onto pallets. Each roll of sod is hand loaded onto a pallet or truck. New pallets are loaded manually once it is fully stacked. These machines are still in use.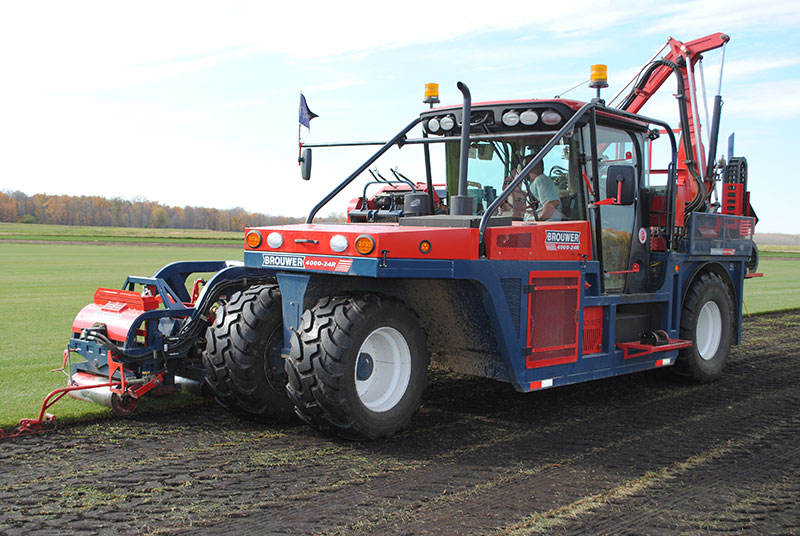 The latest harvester technology is a Brouwer Robomax; it's largely operated by 1 person.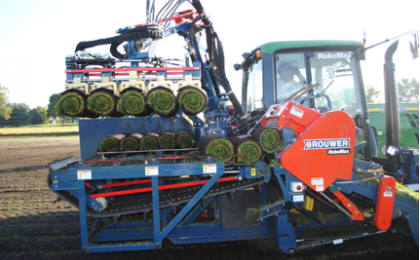 The sod rolls are picked up five at a time.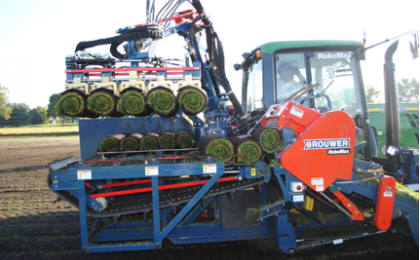 The pallet is lowered to the ground and a new one is put in place with hydraulics.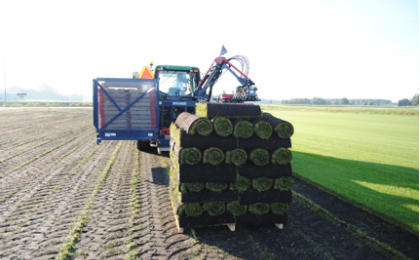 The finished product is ready for loading.
The Van Agen Sod Farm has used the most efficient, reliable Sod harvesting technology to provide the highest quality Sod around. Our Sod blend results in better insect and disease control, improved appearance, and an appealing, earlier green.
At Van Agen Sod Farm, we pride ourselves on our exceptional farming standards and practices, and high quality Sod products.
Van Agen Sod Farm
Sixth Generation Family Owned and Operated Farm
Superior Farming Practices and Standards
High Quality Products
Exceptional Customer Service
Advanced Farming Technology
If you are in need of quality Sod products for any lawn where beautiful green grass coverage may be needed, contact the Van Agen Sod Farm today at (989) 634-5658. We would be happy to provide you with more information regarding our farming practices and Sod products anytime.